24 Charles Crombie Prints [Rules of Golf]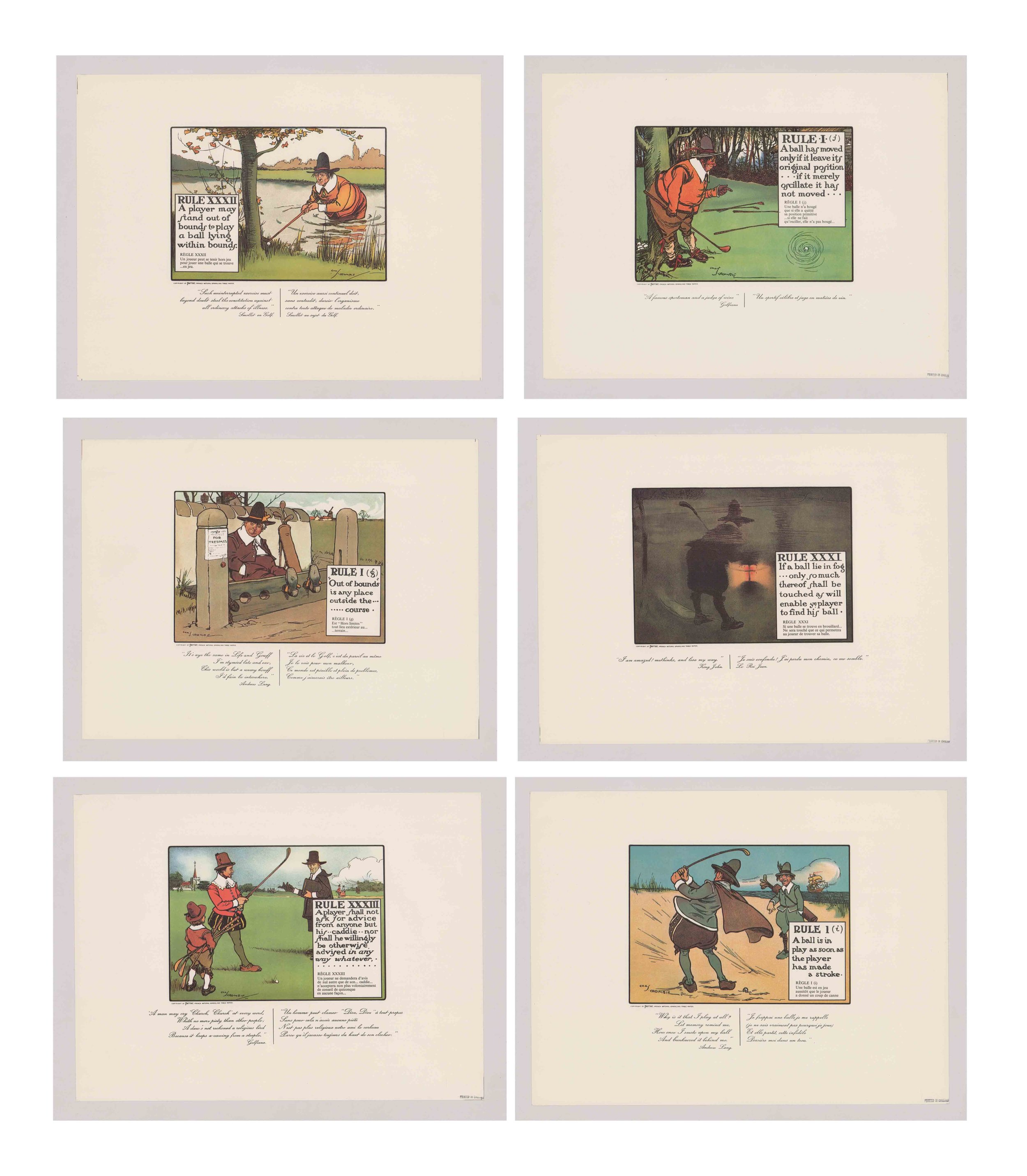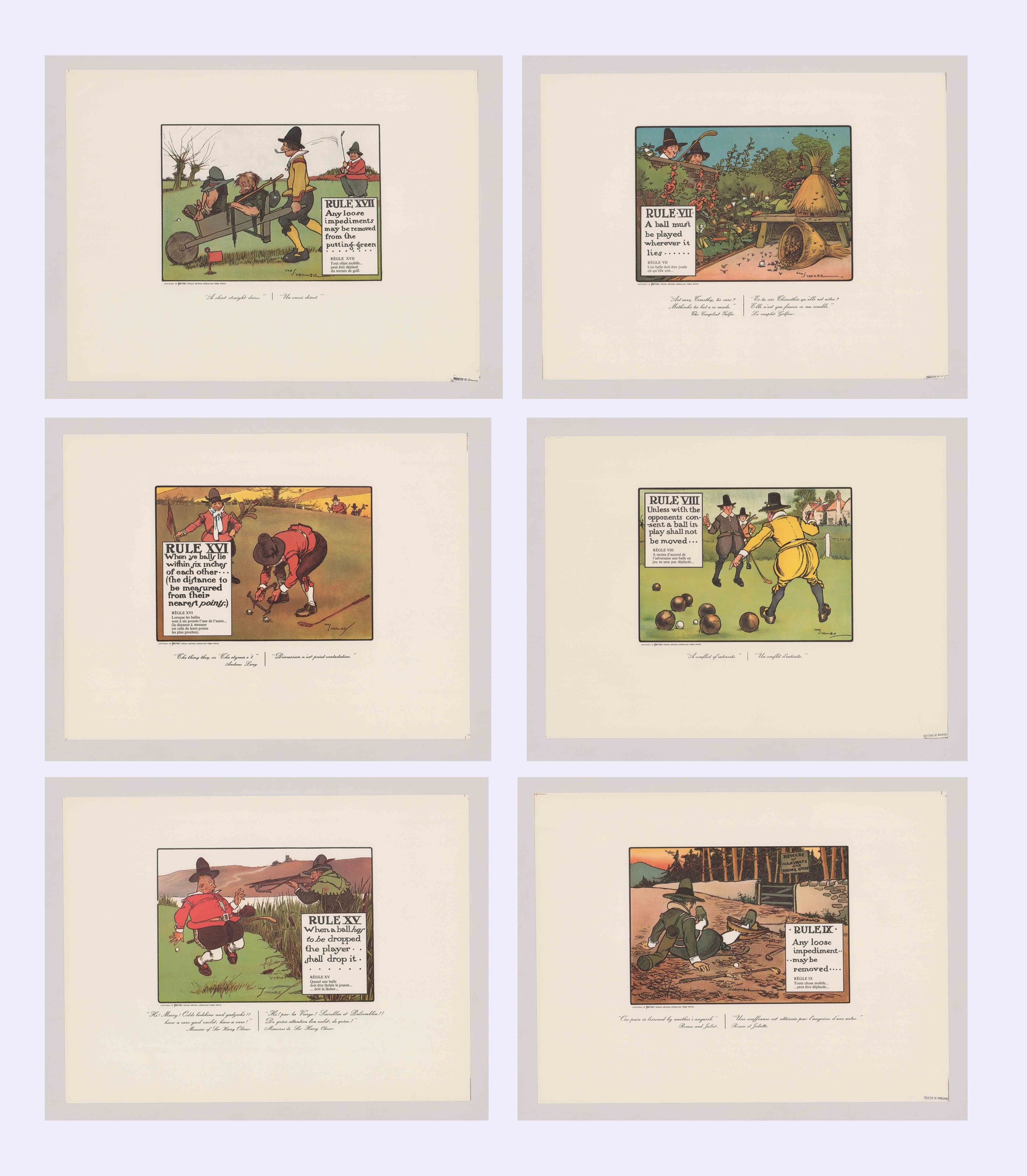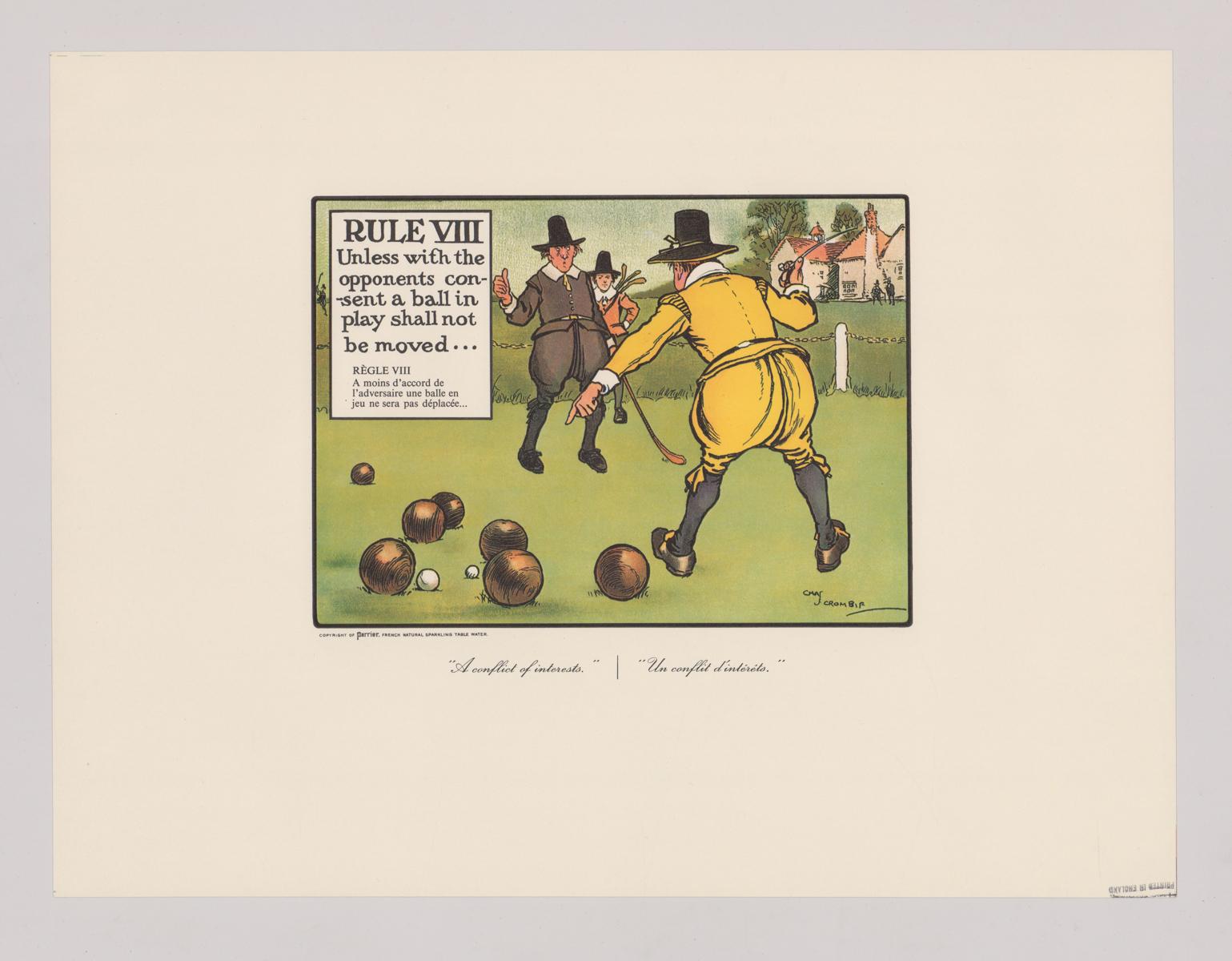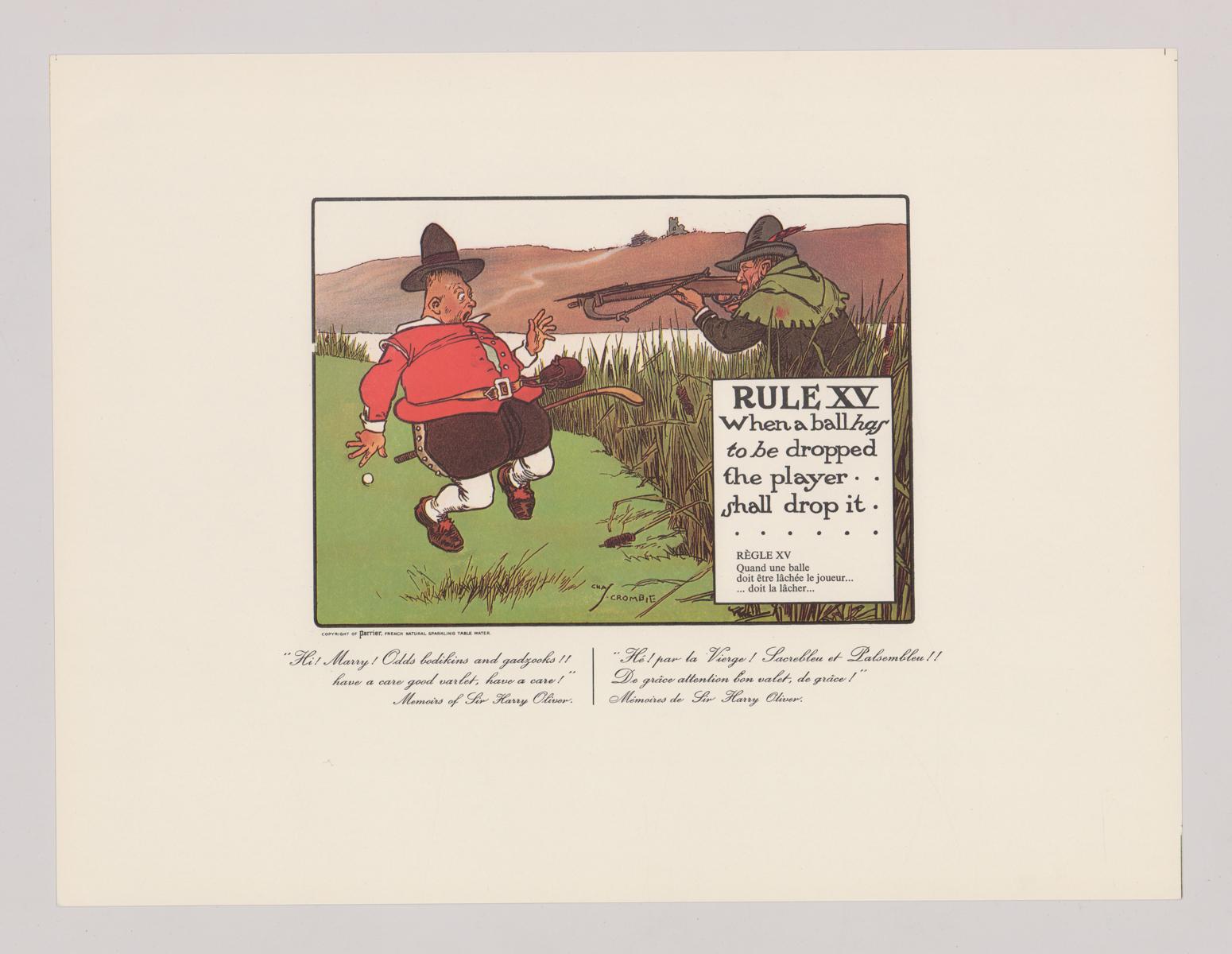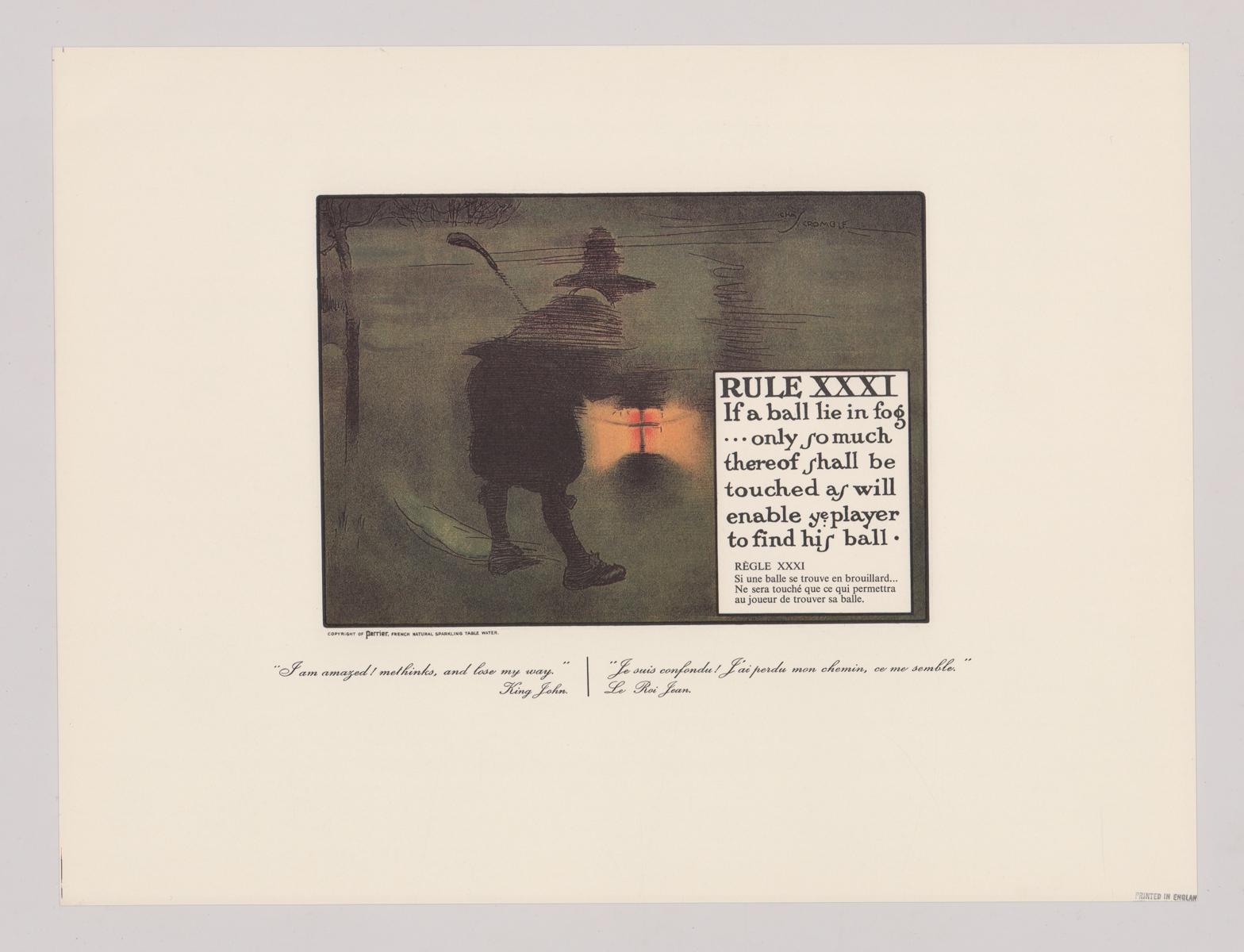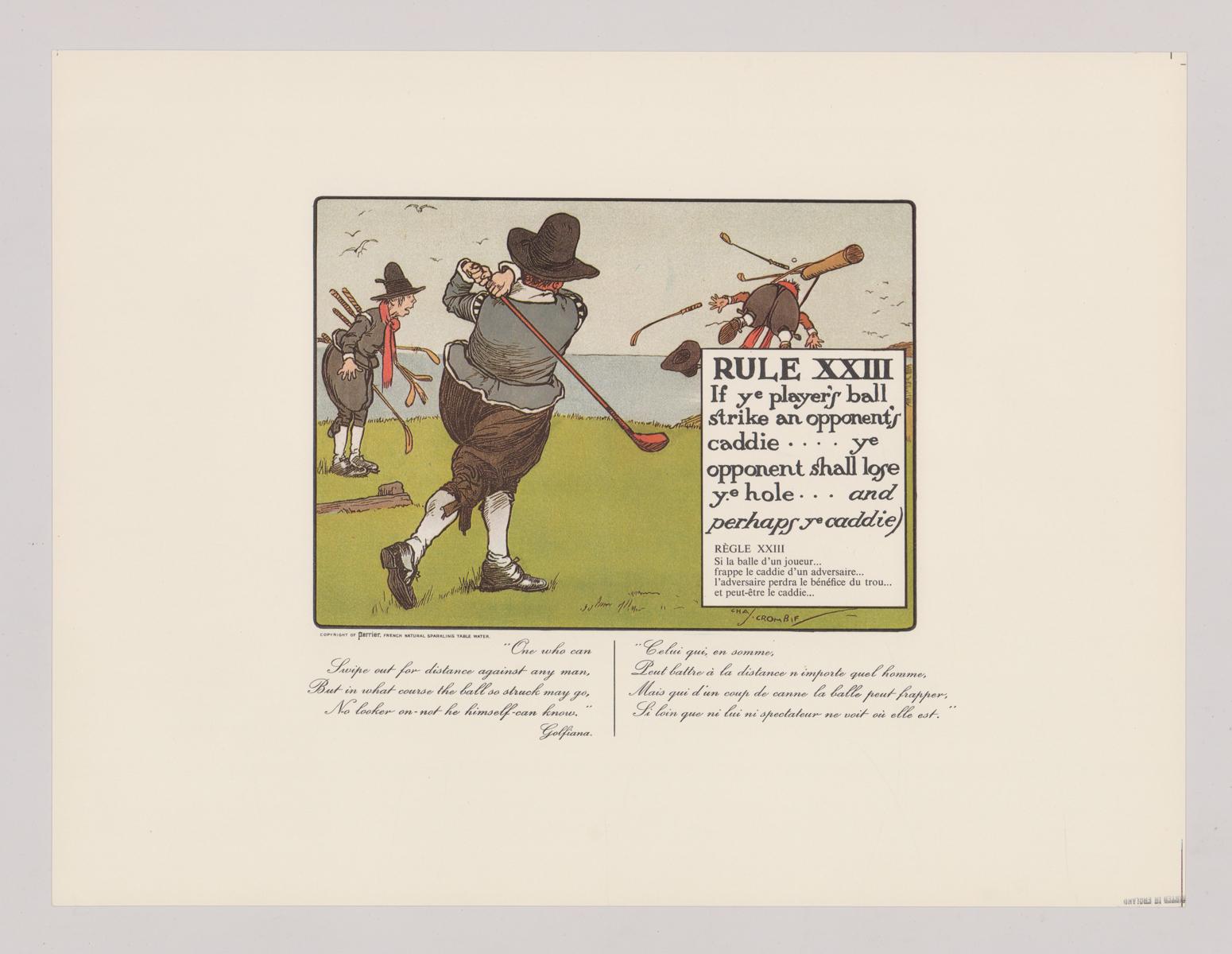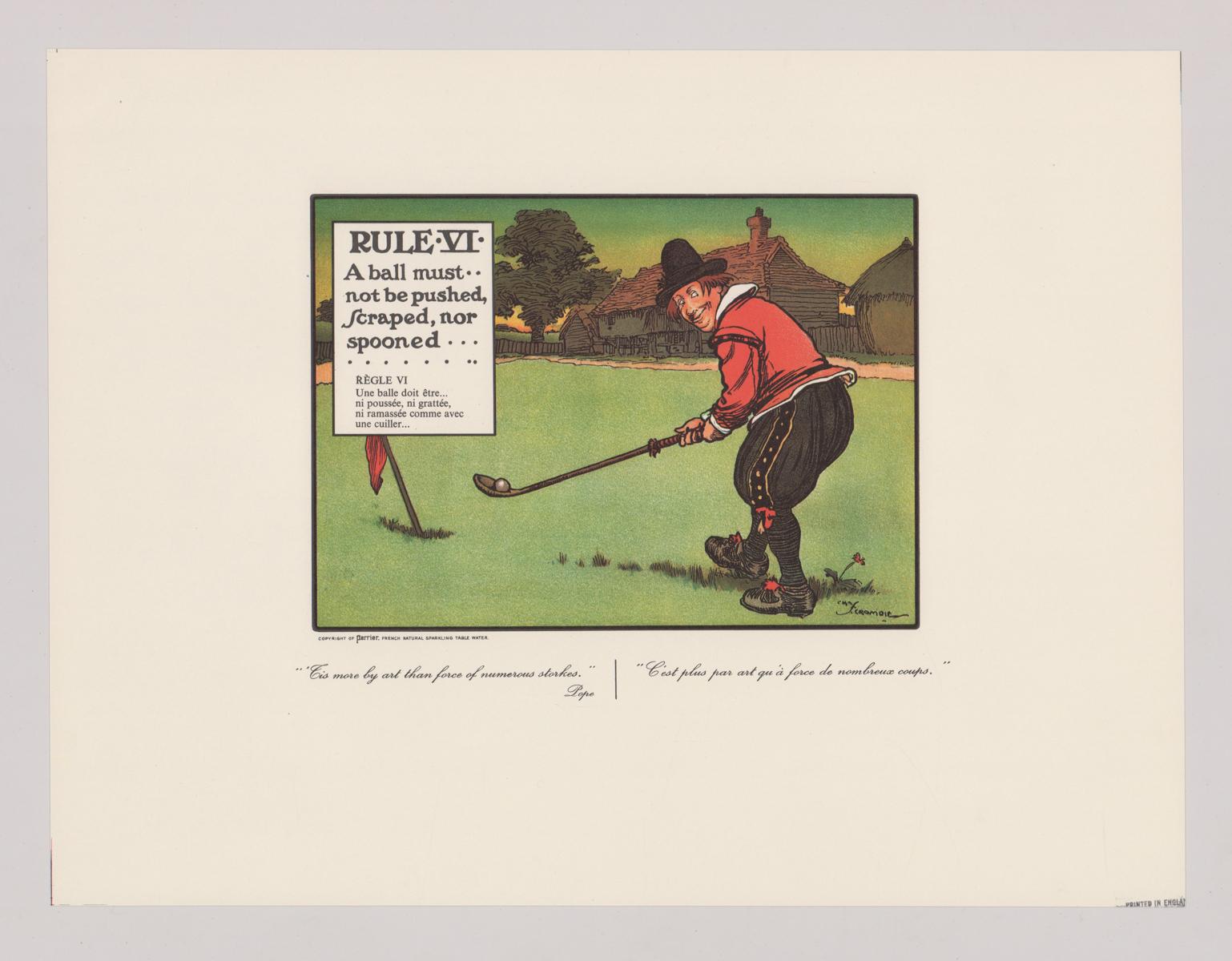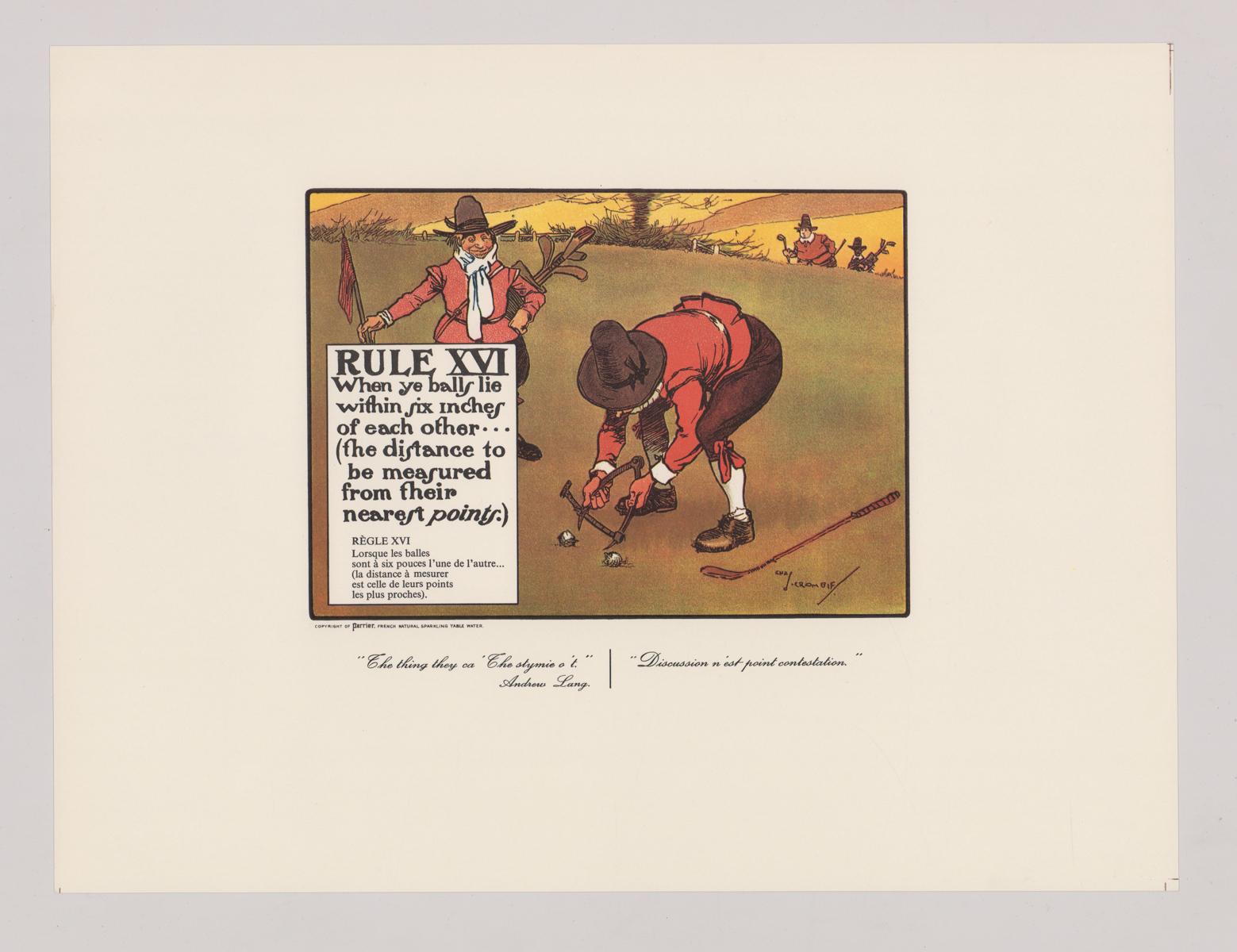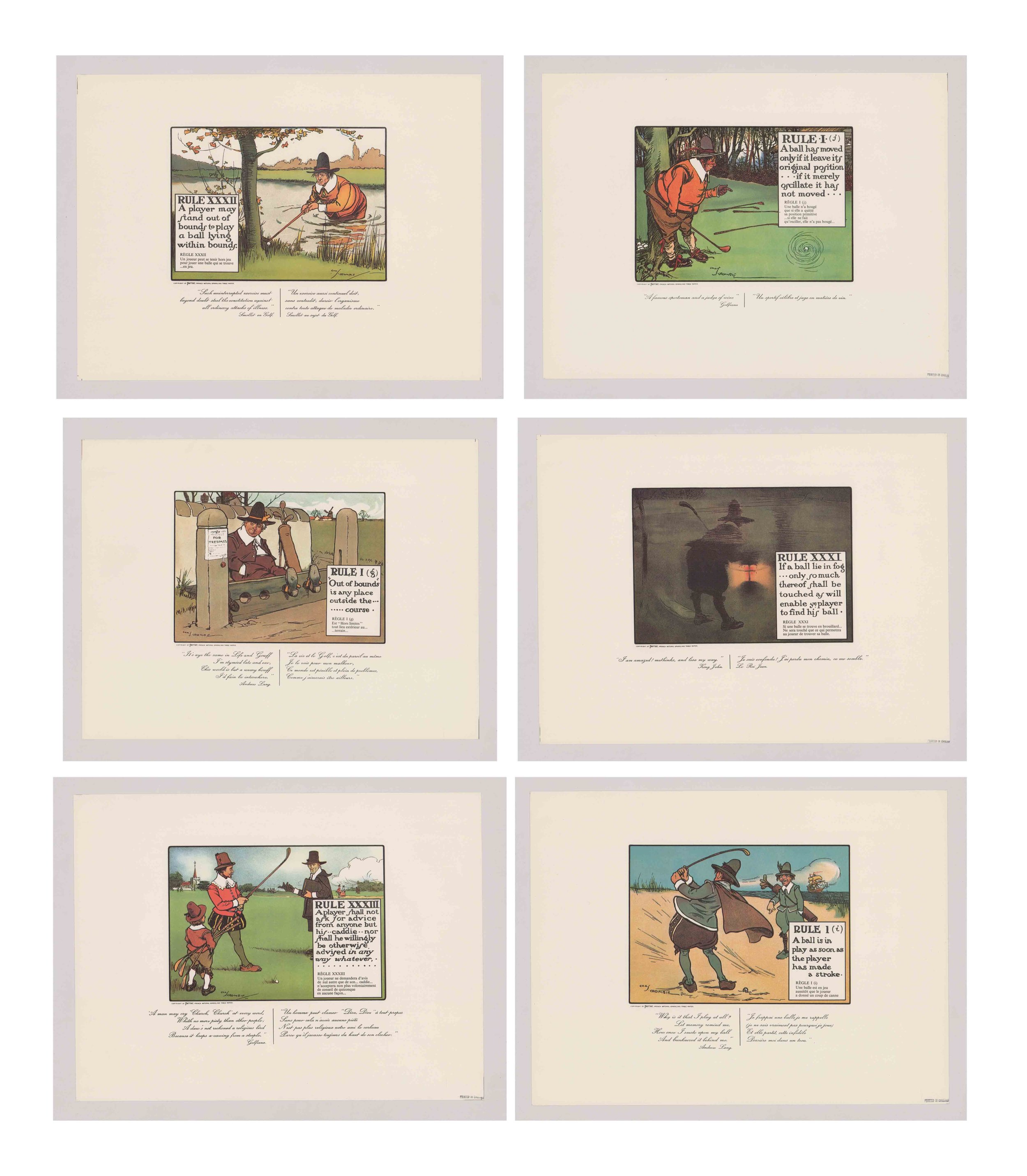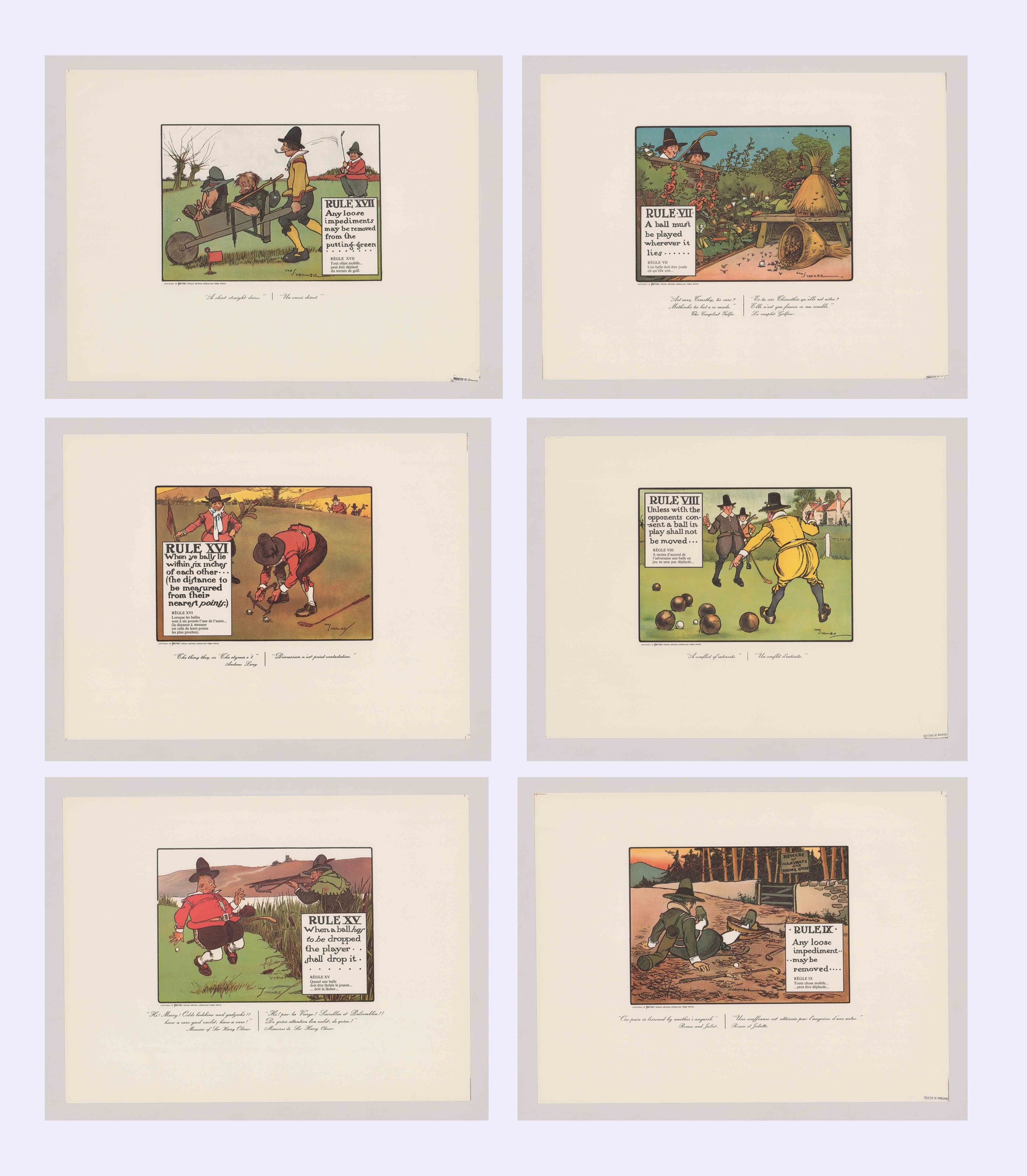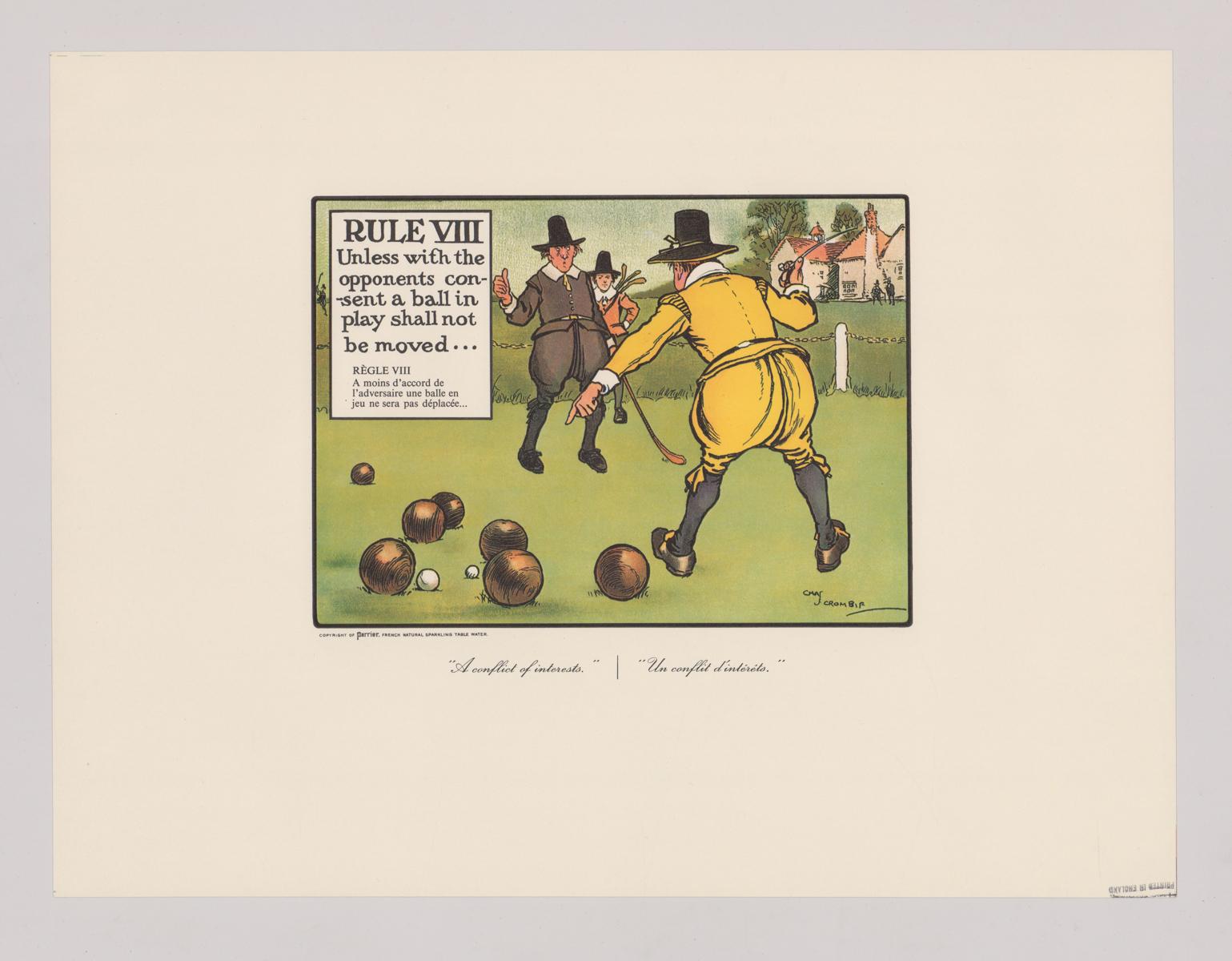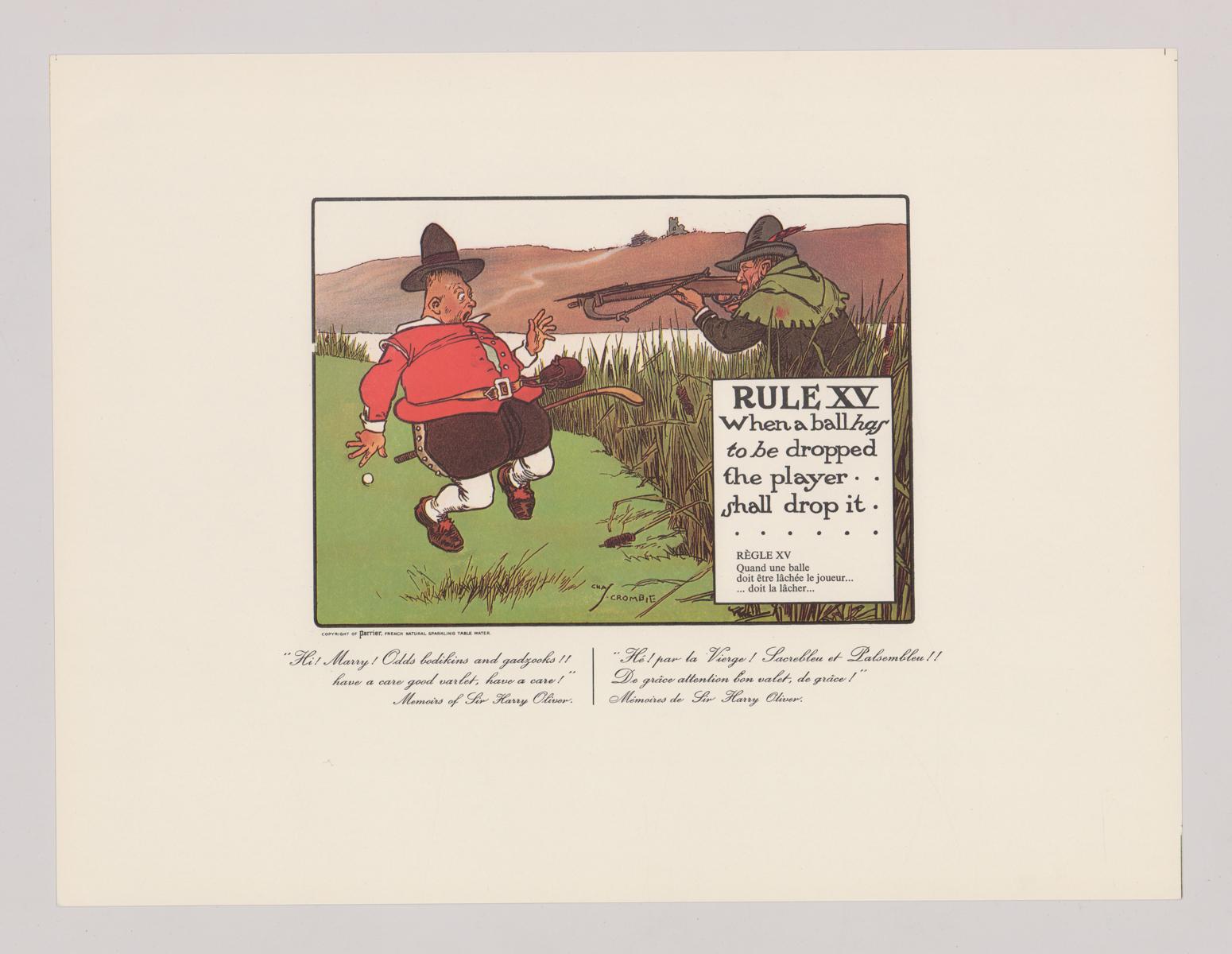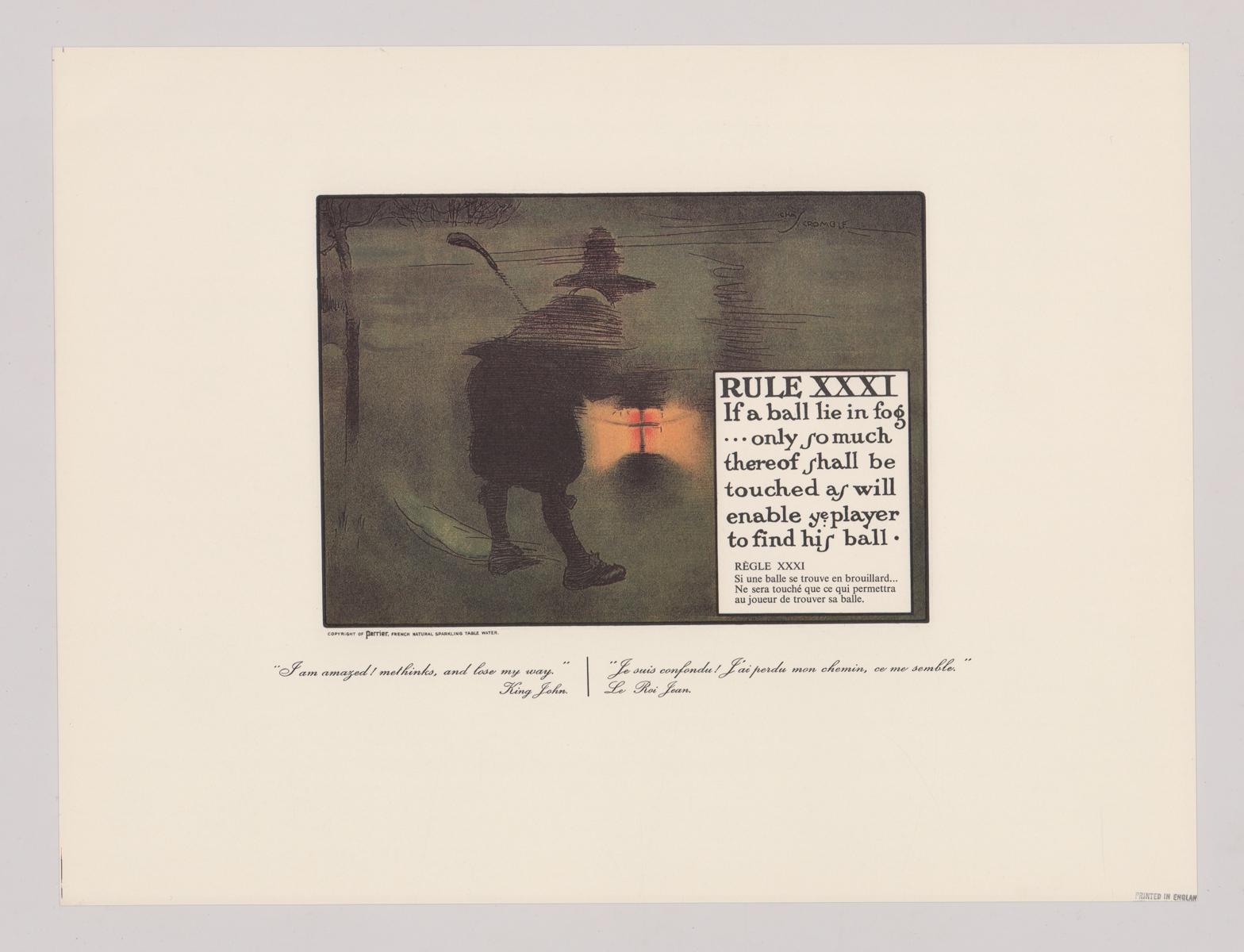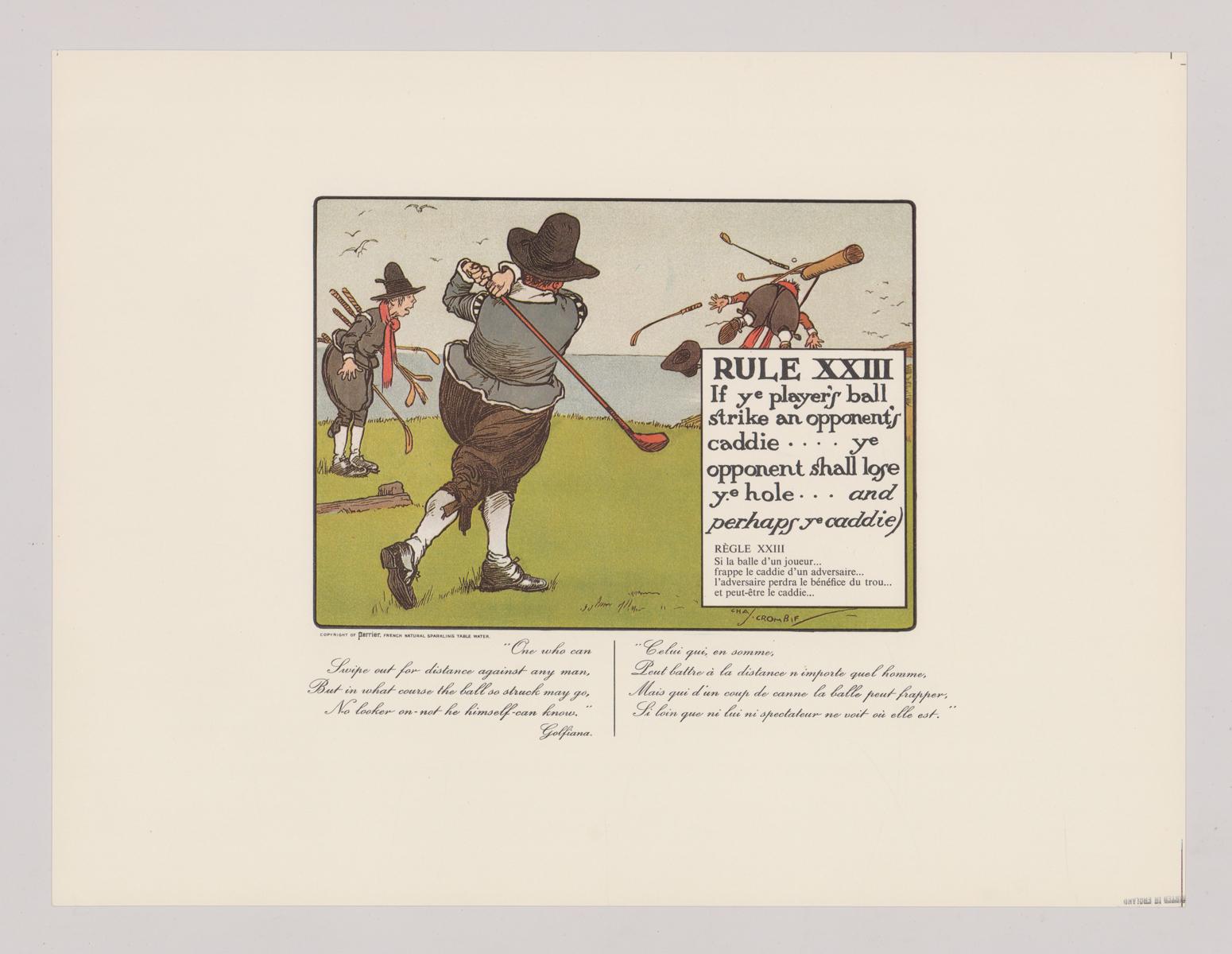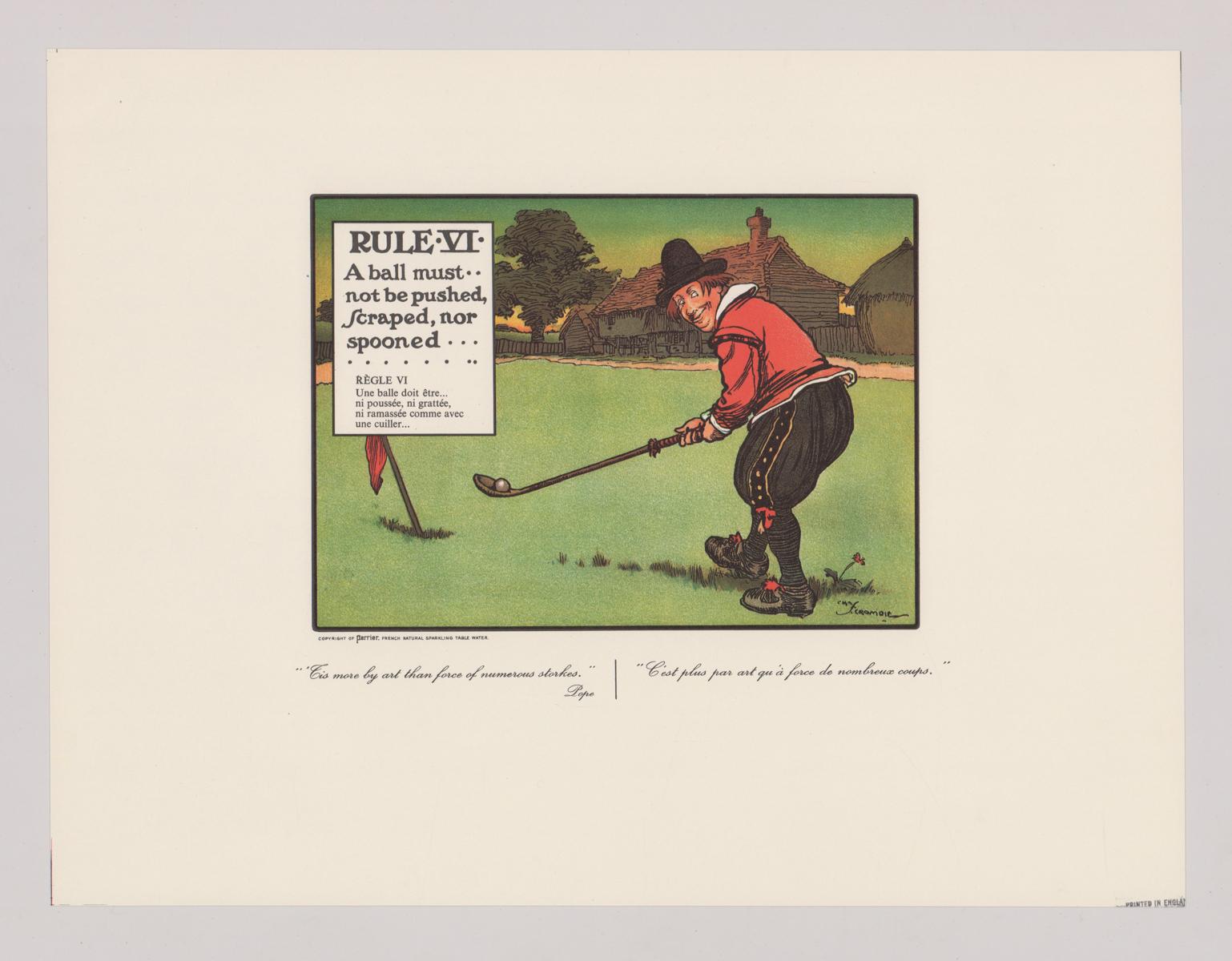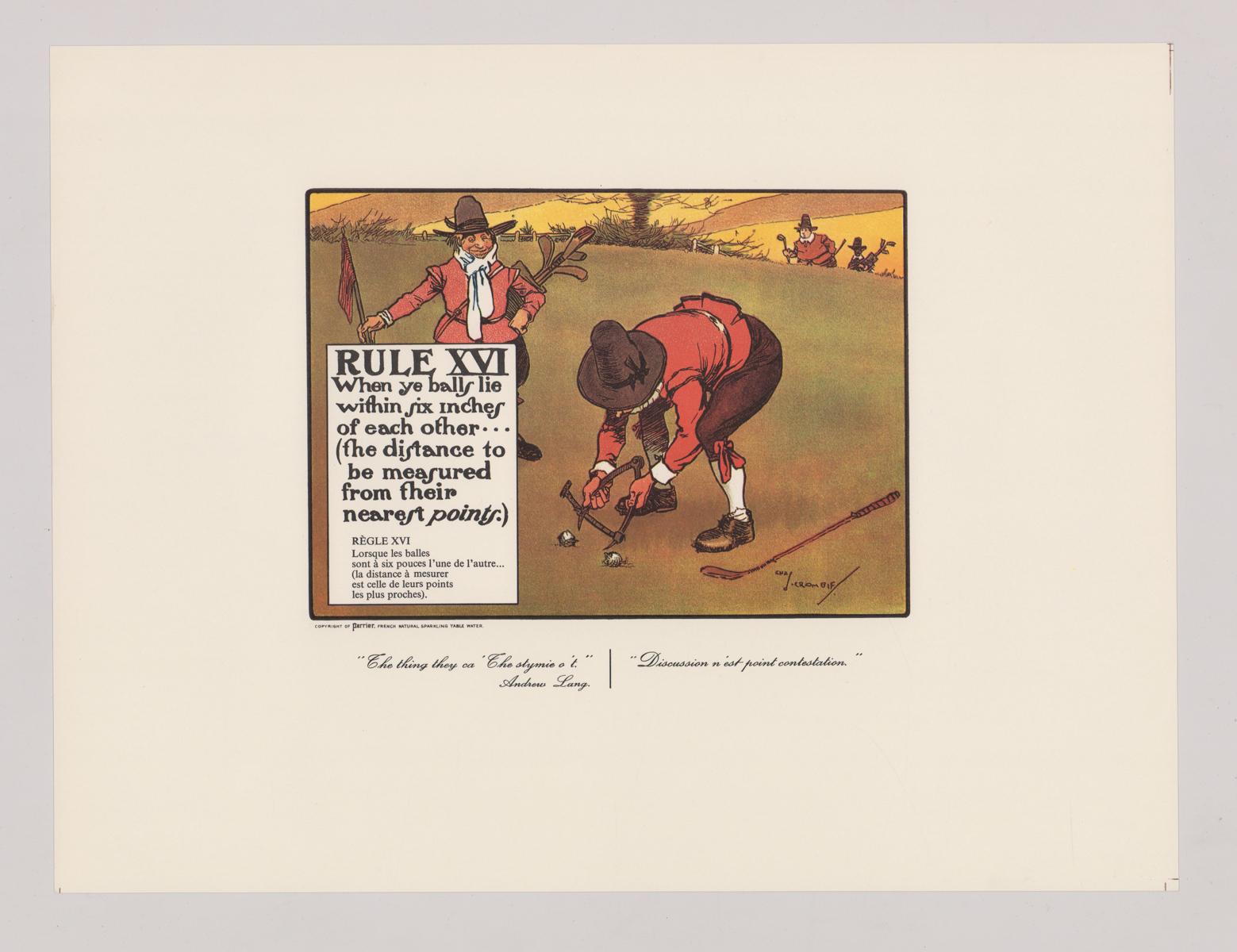 24 Charles Crombie Prints [Rules of Golf]
Twenty-four Charles Crombie, 1966 Edition, Humorous Print Rules of Golf, London 1905.
All have artist's name printed in plate.
All have 'Copyright of Perrier, French Natural Sparkling Table Water' printed in lower left of image.
Measurements:
Sheet size (all twenty-four measure) : 12 x 16 in. (30.5 x 40.5 cm)
All are unframed, loose and not glued or mounted.
General Comments:
Illustrated rules and quotes, all in both English & French. Rules in this group are: I(i), I(j), I(g), III, IV, VI, VII, VIII, IX, X, XI, XII, XII(v), XIII, XIV, XV, XVI, XVII, XVIII, XX, XXIII, XXXI, XXXII and XXXIII.
Provenance:
C.D. Raymond & Son collection