1852 "Depot-General de la Marine" Bermuda Chart (French Version)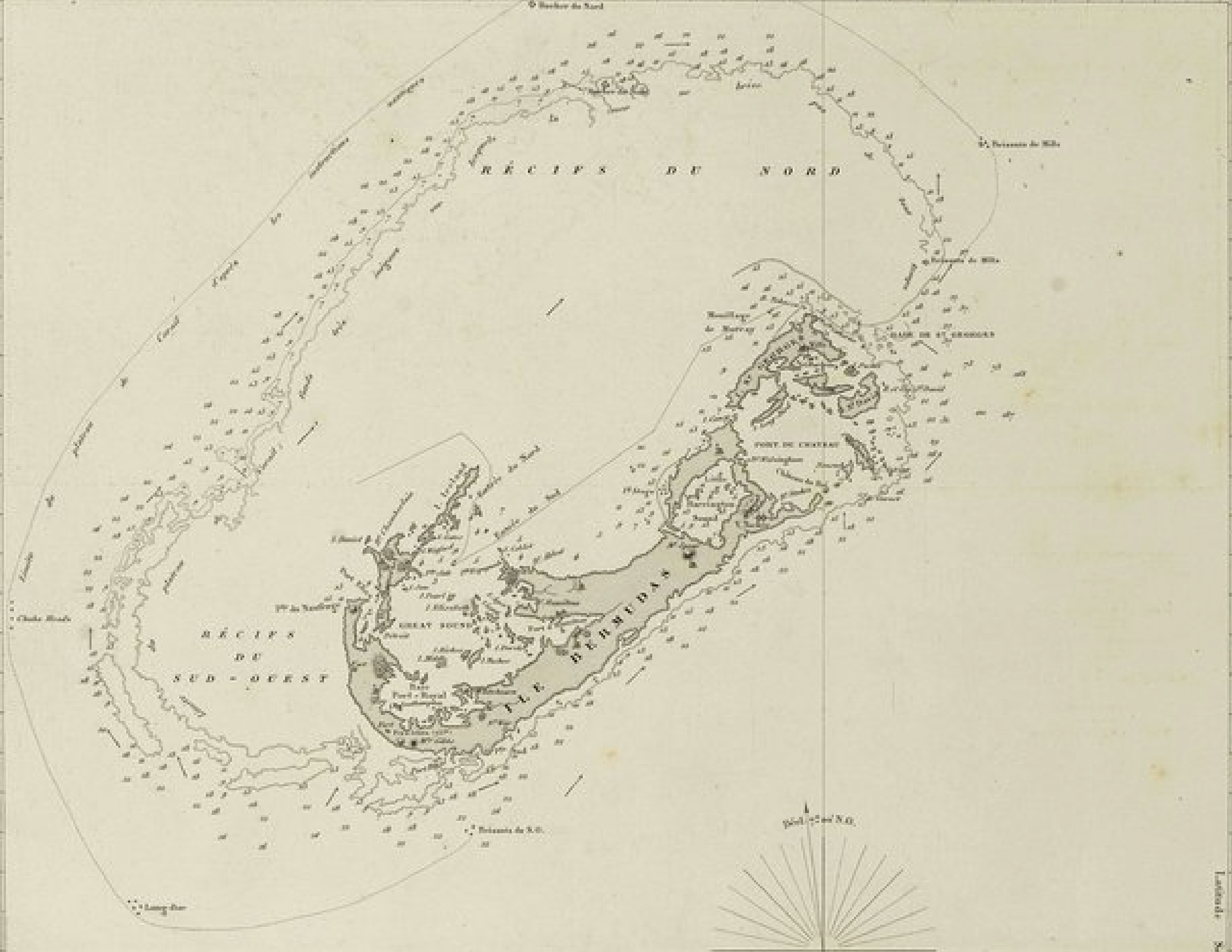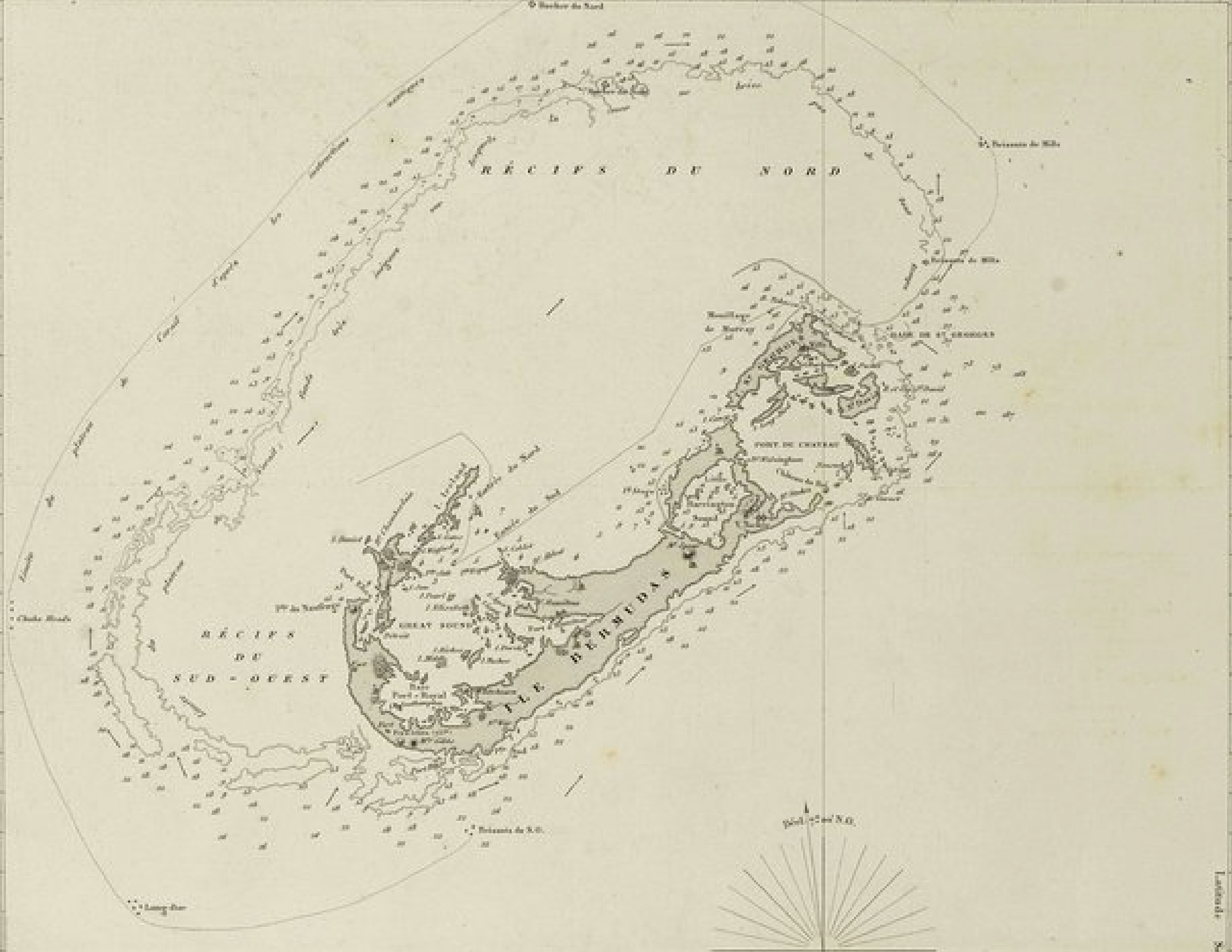 1852 "Depot-General de la Marine" Bermuda Chart (French Version)
Measurements: Unframed Outer Dimensions (including margins): 19.75 x 13 inches (50.1 x 33.02 cm.s)
Unframed Dimensions of Map to neat-line: 17.75 x 11.5 inches (45.1 x 29.2 cm.s)
Date: 1852
Condition:
Description:
French version of this rare Bermuda chart
Map taken from: French Navy's Portulan General
Cartographer: French Navy's "Depot-General de la Marine" (Depot-General of the Navy)
As referenced in Jonathan Land Evans' reference book, Bermuda Maps, "In 1852 the French Navy's "Depot-General de la Marine" (Depot-General of the Navy) published an interesting small chart Iles Bermudas d'apres les traveaux les plus recents (Bermuda Islands according to the latest authorities) — probably a copy of Norie 1822 — which included an inset map of the "Entrance to Murray's Anchorage." The French version includes the latter as "Entree du Mouillage de Murray," clearly deriving from Downey 1804. Notations and descriptive names are rendered in French, and a new notation "Limite de plateau de corail d'apres les instructions nautiques" (Edge of the coral platform according to sailing directions") is added, with a new outer dotted line just above the original reefline to the east, north and west. Paget Sound is misnamed "I. Packet," suggesting that the 1827 Admiralty chart was consulted. The main island is rendered as "Iles Bermudas." Attractively engraved by Chassant, with full grey toning, the map calculates longitude from the Paris meridian. It was drawn by J.M. Hacq and V. Carre, and retailed for 75 centimes. It was also published in book form under the editorship of Clement Adrian Vincendon-Dumoulin as part of the navy's Portulan General of the same year.
Contemporary academic references cited relating to this map: