1780 Map of the Islands of the Caribbean and Gulf of Mexico with Inset of Bermuda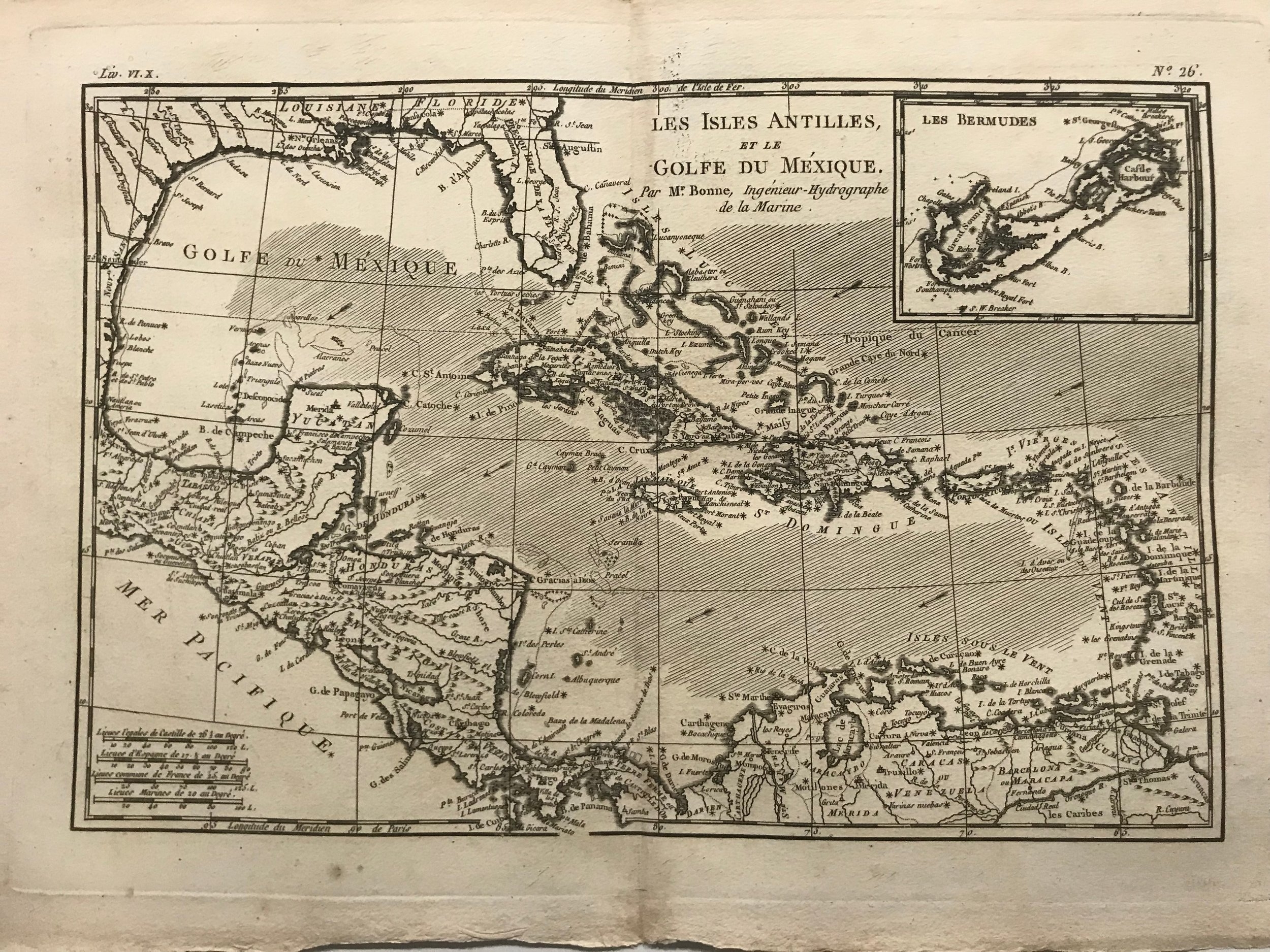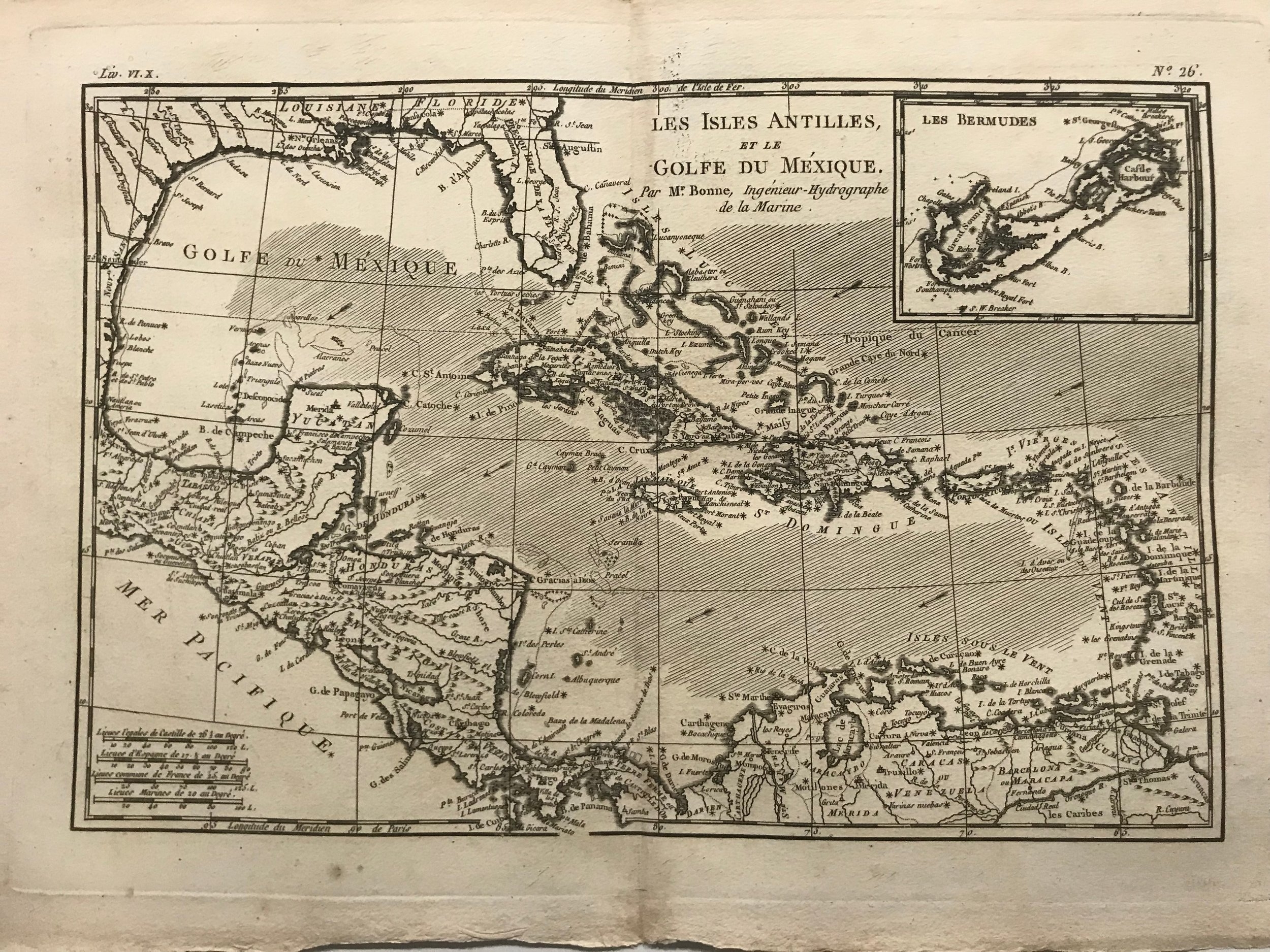 1780 Map of the Islands of the Caribbean and Gulf of Mexico with Inset of Bermuda
Measurements: Plate size only: 12 1/2 x 8 1/4 in. (31.75 x 20.96 cm.)
Uncropped, good wide margins, measuring (with margins): 16 1/2 x 10 1/2 in. (41.91 x 26.67 cm.)
Date: 1780
Condition: Excellent condition, well inked and well contrasted.
Description: Map of the Islands of the Caribbean and Gulf of Mexico with Inset of Bermuda.
[Also depicts Florida and the Southern part of Louisiana]
Map taken from: This map was drawn by Rigobert Bonne (1727-1794) and published by Guillaume Thomas Raynal (1713-1796) in:
'Atlas de Toutes les Parties du Globe Terrestre, Histoire de la Philosophie et de la Politique des Établissements et du Commerce des Européens dans les Deux Indes'.
Cartographer: Rigobert Bonne (1727-1794), Naval Hydrographer-Engineer
Rigobert Bonne (1727–1794) was one of the most important and influential cartographers of the late 18th century. Born in the Lorraine region of northeastern France, he was also a prominent hydrogropher who in 1773 succeeded the highly esteemed Jacque-Nicolas Bellin (1703-1772) as Royal Hydrographer to the King of France. Bonne is credited with being one of the primary forces behind the dramatic shift in cartographic aesthetics from the elaborately decorated maps of the 17th century toward more simple but precisely detailed maps designed for practical application. His many achievements include his work on the Atlas Maritime of 1762, for which he prepared most of the charts; creating the maps for Abbe Raynal's (1713-1796) notable 1780 work of cartography and history, Atlas de Toutes Les Parties Connues du Globe Terrestre (which includes a map of the West Indies featuring a large inset map of Bermuda); and collaborating with pioneering geologist Nicholas Desmarest (1725-1815) on the production of the Atlas Encyclopedique (1788). Today, Bonne's stature as a consequential figure in the evolution of cartography, along with his devotion to geographic exactitude and cataloguing of previously uncharted regions, confer upon his work a significant degree of historical import.
Contemporary academic references cited relating to this map: