1780 Map of the Islands of the Caribbean and Gulf of Mexico with Inset of Bermuda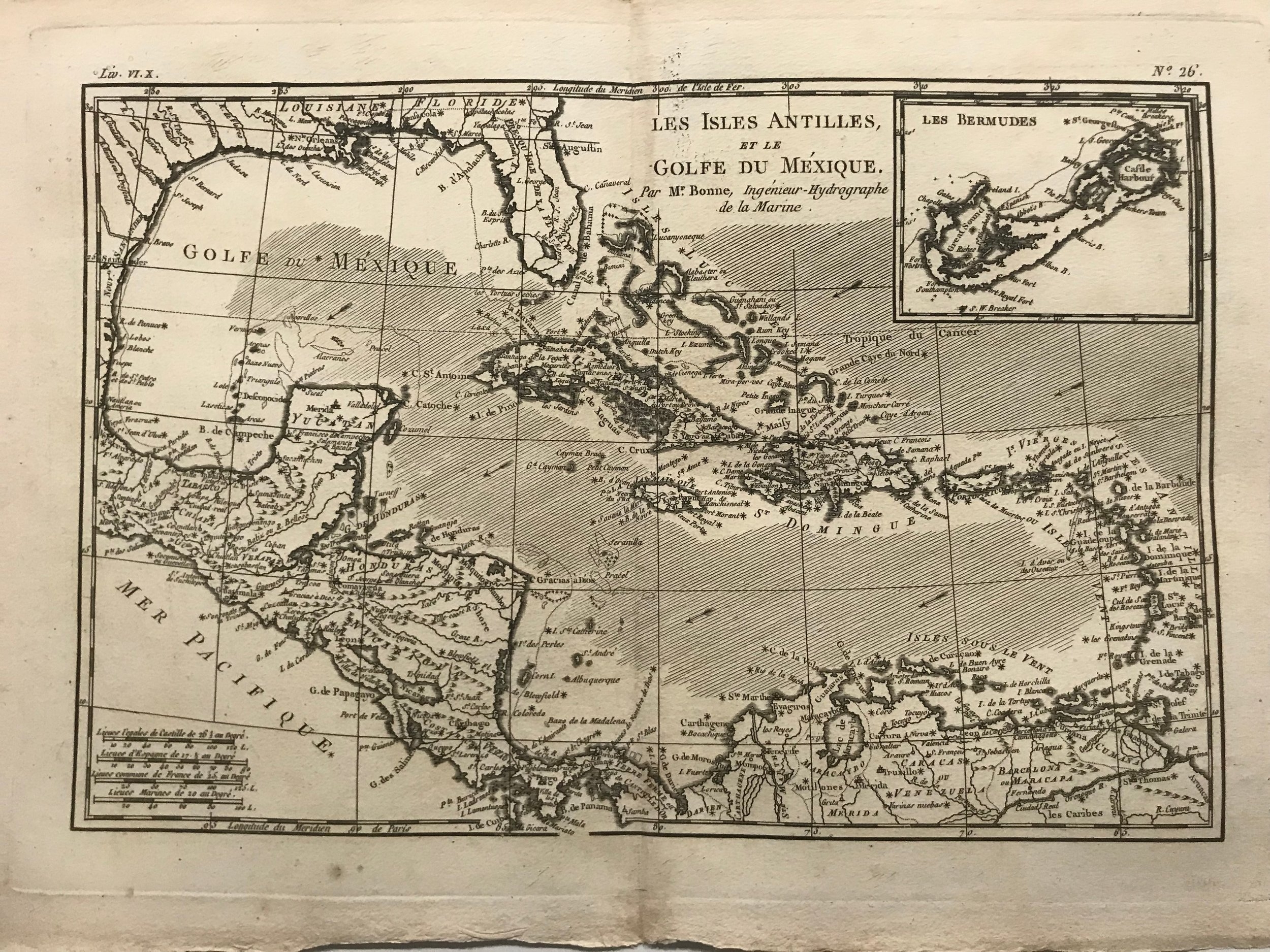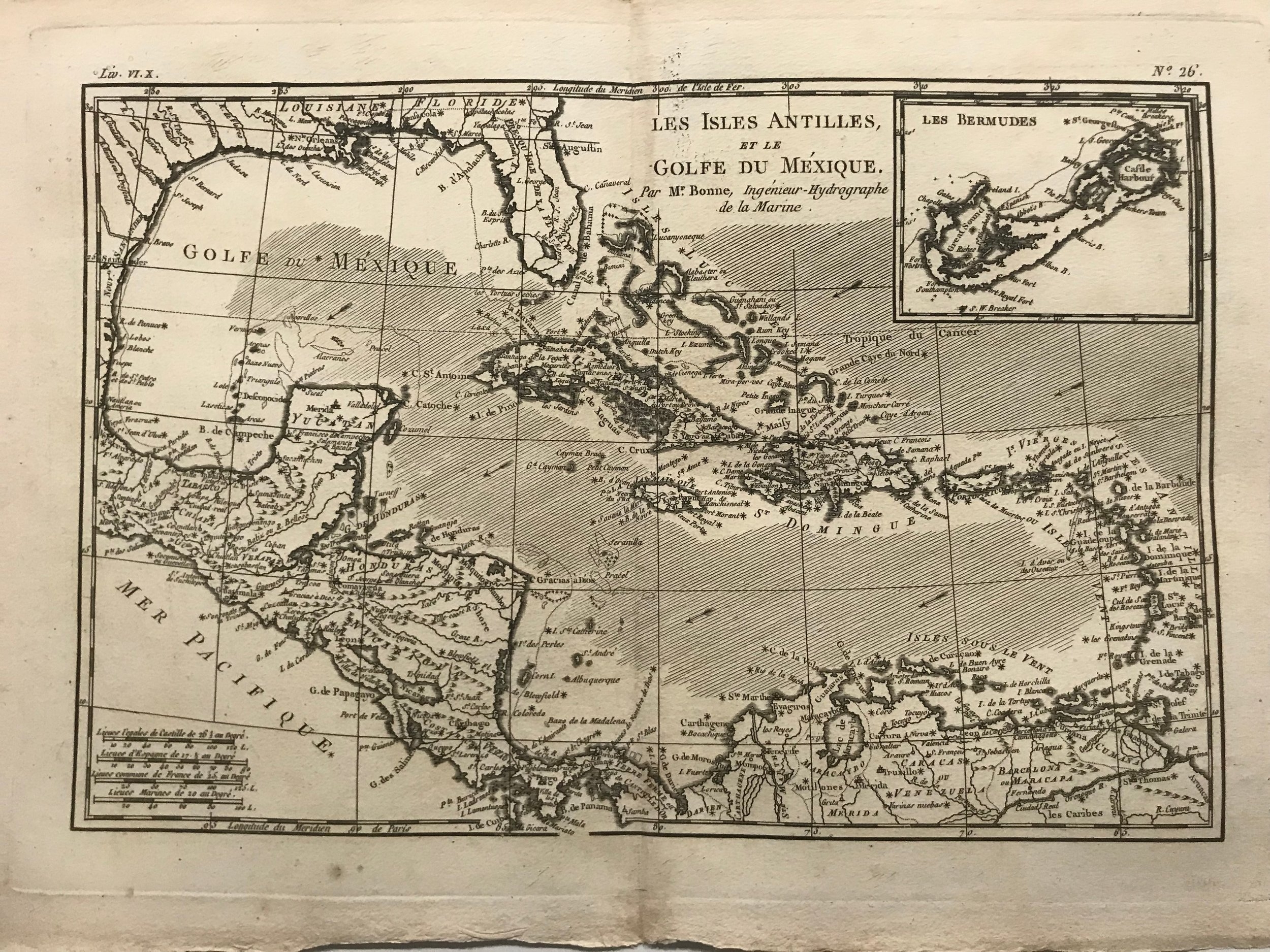 1780 Map of the Islands of the Caribbean and Gulf of Mexico with Inset of Bermuda
1780 Map of the Islands of the Caribbean and Gulf of Mexico with Inset of Bermuda.
[Also depicts Florida and the Southern part of Louisiana]
by Rigobert Bonne (1727-1794), Naval Hydrographer-Engineer
Publisher: Guillaume Thomas Raynal (1713-1796)
Uncropped, good wide margins, measuring (with margins): 16 1/2 x 10 1/2 in. (41.91 x 26.67 cm.)
Plate size only: 12 1/2 x 8 1/4 in. (31.75 x 20.96 cm.)
Excellent condition, well inked and well contrasted.
This map was drawn by Rigobert Bonne and published by Guillaume Thomas Raynal in:
'Atlas de Toutes les Parties du Globe Terrestre, Histoire de la Philosophie et de la Politique des Établissements et du Commerce des Européens dans les Deux Indes'.
Great cartographer of late 18th century, Rigobert Bonne (1727-1795) was a royal cartographer in France, following Jacques Nicolas Bellin in the hydrographer office of the Navy Depot. Bonne produced some of the most detailed and accurate maps of his time. The maps of R. Bonne represent an evolution in comparison with the more decorative maps of the previous century, and although an important part of Bonne's Cartesian style may be attributed to his predecessor, Bellin, Rigobert Bonne's maps are usually less decorative, but more specific.